Choosing a Resort for your Disney World Vacation
Disney World Vacation Planning Step #3: Choosing a Resort
Choosing a hotel for your Disney vacation can be the most difficult, yet most fun, decision of your trip planning. A resort can be part of your vacation excitement with pools, activities, etc., or maybe you just want a quiet place to sleep at the end of a long day at the parks. The options of where to stay  are enormous. Disney World itself has over 20 resorts within its borders, while there are dozens of chain hotels and motels in the surrounding area.  So, where do you even start?
Here are a few factors affecting your decision:
Budget
Staying on vs off Disney property
Benefits of Staying at a Disney World Resort
How many guests in your party
How much time will you spend at Disney World vs. other Orlando/Florida attractions
Transportation and proximity to parks
If you want to get right into picking your hotel select the Resort Class for all the details and full resort listings, or continue below for more discussion on resort planning.
Budget
Choosing a resort can be the single most important decision when it comes to staying within your budget. Prices on Disney property can be as low as around $75/night or well over $500/night depending on resort class, location, discounts, and season. And even if your budget allows for an all-inclusive resort, you may only be interested in a clean place to sleep and nothing more. There is also the decision of staying on vs. off Disney property, which we'll cover on another page. The big lure of off-property hotels is often budget considerations, but as you'll see in our discussion the savings are relative. For now, we'll focus on the Disney Resorts.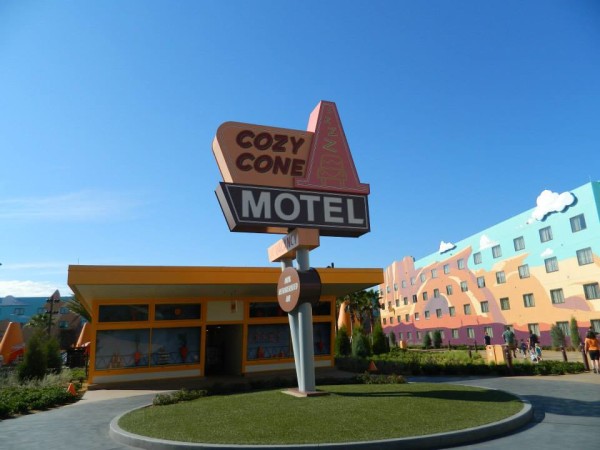 Disney World Resorts
There are over 20 resorts within the Disney World property; most of which are owned and operated by Disney. They are categorized into three classes, Value, Moderate, and Deluxe; plus the Disney Vacation Club (DVC) resorts and Villas. Also on property are the Swan and Dolphin resorts and Shades of Green for military service members. The various classes of resorts not only vary by price range, but also by amenities, transportation options, activities, and dining options.
Select the Resort Class for specific details and full resort listings:
Party Size
Another limiting consideration when selecting a hotel is your party size. All Disney resorts will accommodate four guests. While some may offer adjoining rooms, a few can handle larger numbers. At the lower priced end, the Art of Animation is comprised mostly of two room/two full bath family suites which hold up to six guests. The All-Star Music also has a limited number of these rooms. In the mid-range, some Port Orleans Riverside have a pull-down Murphy bed to accommodate five guests. The Fort Wilderness Cabins sleep up to 6 guests and includes a full kitchen and patio with a grill and picnic table. At the higher end, most Deluxe class resorts have rooms and suites for 5 or more guests. DVC Deluxe two-room villas accommodate 8-9 guests and have a full kitchen. Be aware that DVC rooms may have limited housekeeping services.
For groups of 10 or more guests call 407-828-3318 or visit Disney's Group Reservation Page to find out about additional benefits and discounts that may be available.
How much time will you spend at Disney World vs. Off-Property Attractions?
If Disney World parks are only part of your Central Florida vacation, you should also consider off-property hotel options where the convenience of being close to the parks is not as great. If you are only going to spend a day or two at another area attraction, such as Universal or SeaWorld, you can easily rent a car or call a taxi from on-property. If you have your own vehicle for the trip it will come down to budget and convenience choices.
Transportation Options
Yet another consideration when choosing your hotel is transportation. Whether you are staying exclusively within Disney property or venturing out to other areas, getting to your destination will be a daily task. One of the great features for Disney World Resort guests is their free transportation system. A fleet of buses, boats, and monorails interconnect all of the hotels, parks, and Downtown Disney. If you are flying into Orlando, Disney's Magical Express will whisk you to and from the airport at no additional charge. When choosing your resort, check to see what modes of transportation are offered and the proximity to the parks. For example, if you will be spending a lot of time at Magic Kingdom, resorts such as The Contemporary and Polynesian are just a short monorail hop to the park. For Epcot enthusiasts, there is a side entrance connecting Beach Club, Yacht Club, and Boardwalk Inn by walkway and boat.
If you have your own vehicle/rental, or don't mind hiring a taxi, you can easily get around on and off property. During peak seasons or to quickly get to a dining reservation, I have often found the $15 for a cab saved me a lot of time and hassle. For more details on getting around Disney World, see our Transportation Page.